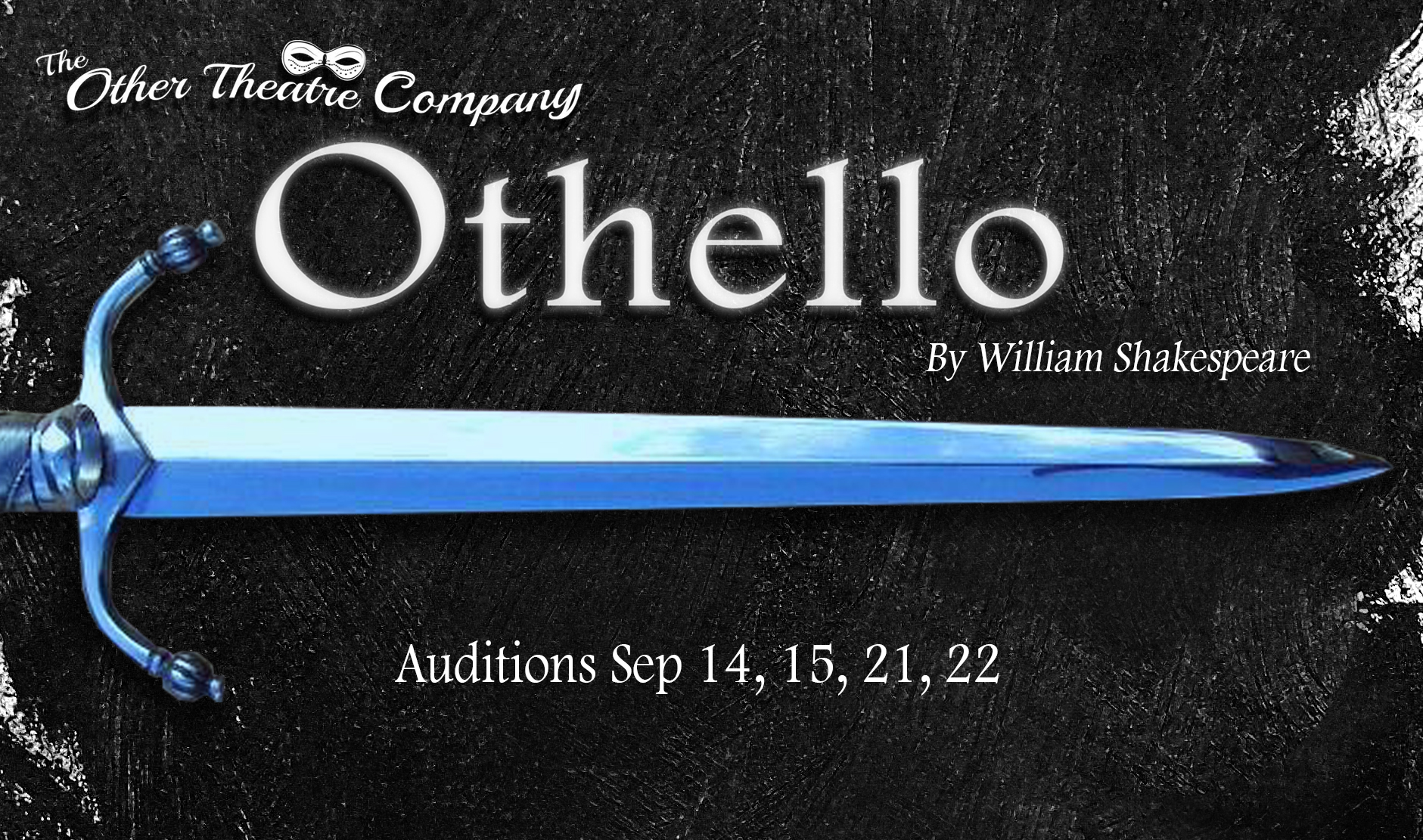 Auditions for Othello are now OPEN!
We aare very excited to announce that auditions are now open for the 2020 Production of Othello
To book your audition, click HERE
To download the audition pack, click HERE

FREE 6 WEEKS WORKSHOP SERIES – Beginning 11 August.
This 6 weeks workshop series explores improvisation for beginners, starting with exploration of the basics, and then moving on to when and how to bend the rules and get a bit weird.
The workshops are FREE for members of The Other Theatre Company!
Not a member! No problems join now at http://theothertheatrecompany.com.au/about for as little as $15.
Places are limited, so book now to reserve your spot!
Stay tuned for our upcoming 2020 shows
Clue
Spring 2020
Contacting Us
The Other Theatre Company
PO Box 553
Lavington, NSW, 2641
Please check our Facebook and Twitter (@TOTC13) pages for the latest news on upcoming events and shows.
Not a member yet? 
Members receive a 25% discount to all our shows.
From $15 per annum.