One Man Two Guvnors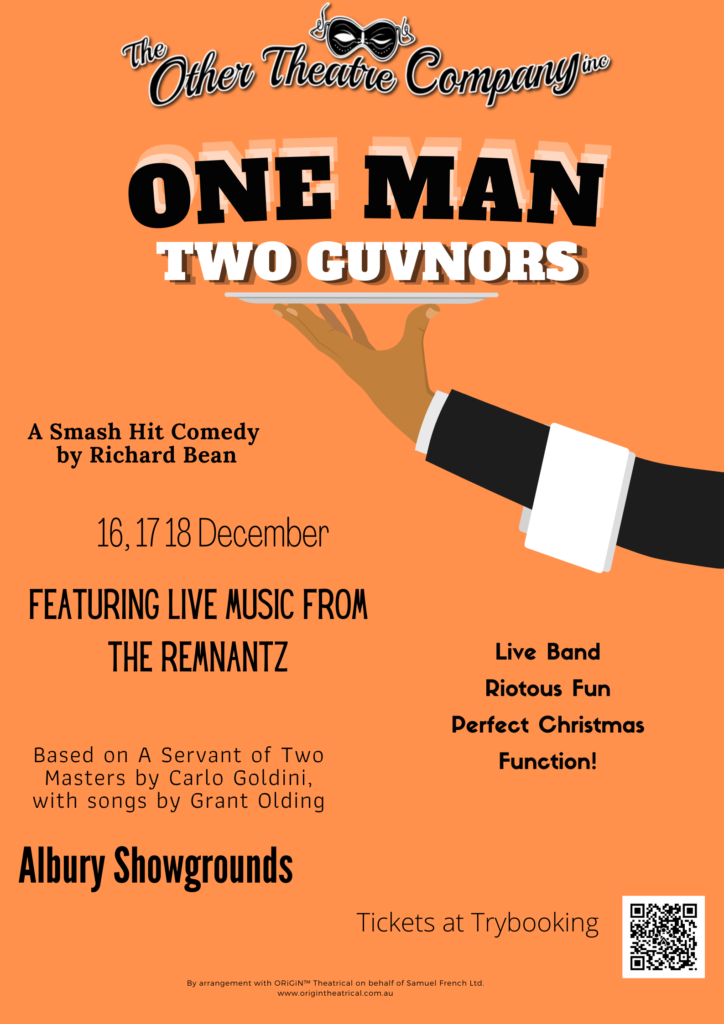 December 2021
Get your tickets HERE
Auditions: Hamlet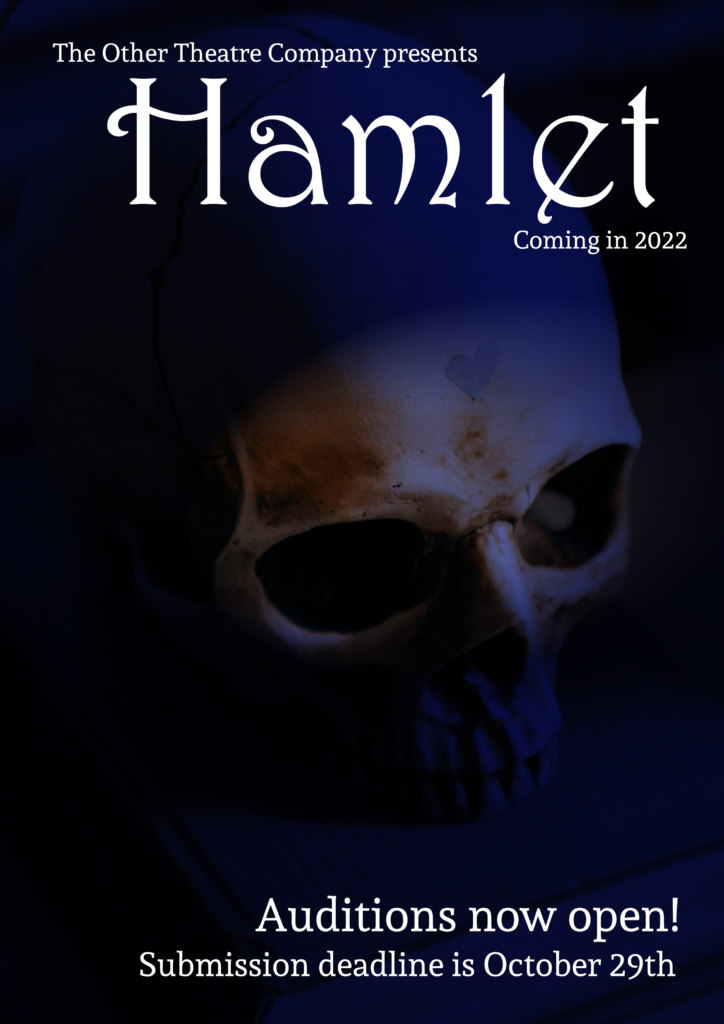 It's that time of year again, folks! And we're not talking about the spooky season… though we are looking for someone to talk to a skull. The Other Theatre Company is looking for the cast for our next Shakespeare in the Gardens- Hamlet!
Due to current restrictions on gatherings, we're holding auditions by video submission this year. Submissions close at 11:59pm, Friday October 29th. For information on the production, and how to submit your audition, the audition pack can be found HERE!
Once you're ready, fill out the audition application, including a link to your audition, here. 
Pitch a Show
We're always open to show pitches! To pitch us a show, please download and fill in the Production Proposal, and return by email to theothertheatrecompany@gmail.com
Contacting Us
The Other Theatre Company
PO Box 553
Lavington, NSW, 2641
Please check our Facebook and Twitter (@TOTC13) pages for the latest news on upcoming events and shows.
Not a member yet? 
Members receive a 25% discount to all our shows.
From $15 per annum.