Albury Botanic Gardens, Albury
Fri and Sat March 7, 8, 14 & 15, 2014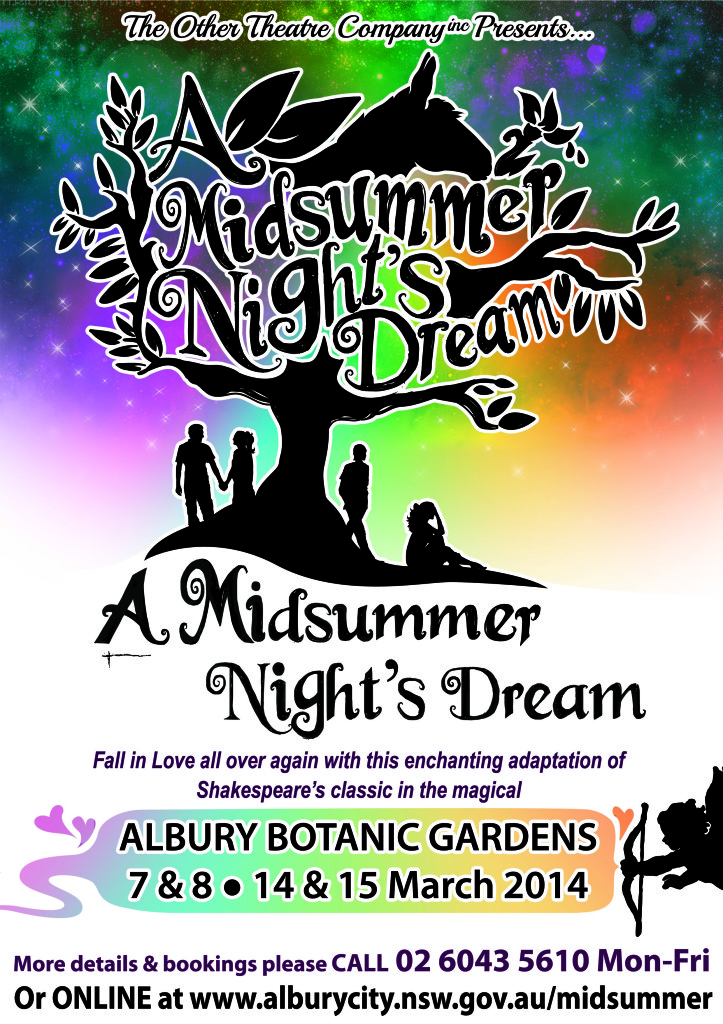 "Come and be enchanted by love all over again."
In a wood outside Ancient Athens two pairs of young lovers discover that "the course of true love never did run  mooth!" Encounters with the Fairy King and Queen, the real King and his betrothed Queen, the mischievous Puck, and  a band    of would be actors are the ingredients of this timeless comedy.
Proudly supported by the Albury City Council through the Community and Cultural Grants Program, this is the first production of a new local amateur theatre company – The Other Theatre Company.
A fresh script has translated the play into more Modern English making this the ideal production for those not familiar with the original language of the play. Bring the whole family and your favorite picnic, chair, or rug for a fun evening. Vendors will be on site to provide food and refreshments and a festive atmosphere.
Featuring a cast of over 40 talented local amateur actors, musicians and singers with spectacular costumes, singing,   dancing and music – this is a faithful adaptation of Shakespeare's original play. Plenty of laughs guaranteed.